Gassan Panorama Golf&Resort
August 4

-

December 31

฿3,200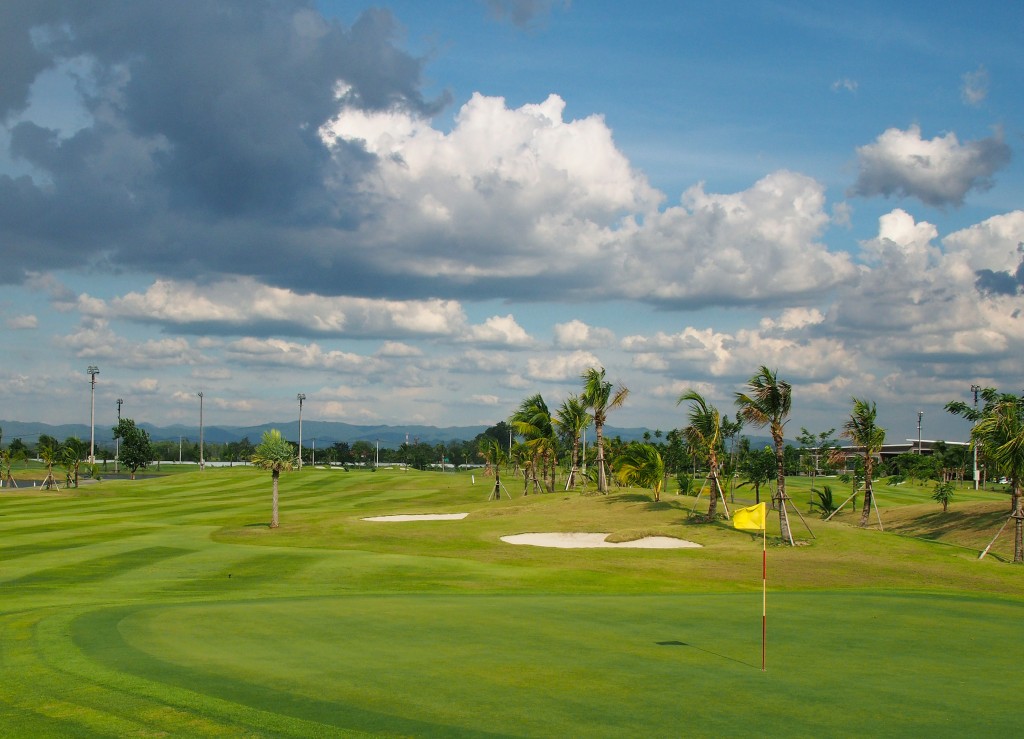 Opened initially in November 2006 the Gassan Panorama Golf Club is the third course in the Gassan Group. The course reopened in 2017 as at the same time took on its new name. At 7,761 yards the longest course in the kingdom, its unique distinction comes from all 18 holes designed around the contour of a large lake in Chiang Mai. Add in plenty of waterside bunkers, a backdrop of mountains, lush greenery, and you have a stunning vista to complement the golfing challenge.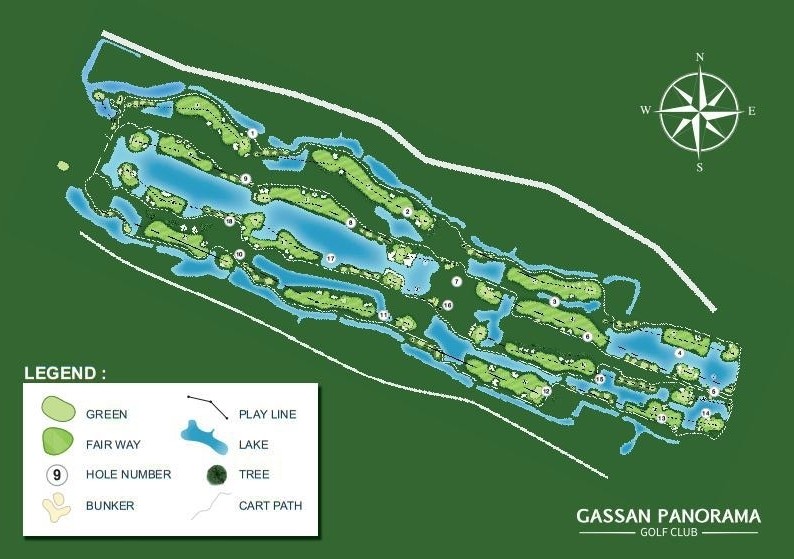 The course does not have any par-5 holes instead has a par-6 hole that measurer 666 yards from the back tee. 
LOCAL RULES
The following local rules have been formulated in accordencewith the rule of golf issued by R&A Rules Limited
1. OUT OF BOUND (RULE 27)
-Out of bound defined by white stakes or fence.
2. WATER HAZARD (RULE26)
Water hazards are defined by yellow stakes.
3. LATERAL WATER HAZARD (RULE26)
Lateral water hazards are defined by red stakes.
4. EMBEDDED BALL (RULE25-2)
Through the green,a ball embedded in its own pitch-mark in the ground,other than sand,maybe lifted,cleaned and dropped without penalty,as near as possible to the spot where it lay buy not nearer the hole.
5. STOME IN BUNKER (RULE24-1)
Stonrs in bunker are defined as movble obstruction (rule24-1 apply)
6. IMMOVABLE OBSTRUCTION  (RULE 24-2)
Cast pats,Stakes supporting trees, water control vales,springer head ,flower base.
Special Rates
Period
18-Hole Green Fee + Caddy Fee +
Golf Cart
1
Golfer
Package
2
Golfers
Package
3
Golfers
Package
4
Golfers
Package
Green Fee + Caddy Fee + Golf Cart + Transportation
01Nov.23
to
31 Mar. 24
฿ 3,050
(฿ 2,000+ ฿300 + ฿750)
฿4,600
฿3,950
฿3,650
฿3,550
Rates above are displayed as price per person.
Use of golf cart on Gassan Panorama Golf club is compulsory. Maximum 1 golfer per cart is permitted. The golf cart rental is 750 Baht/cart/person.
Rates above are NOT inclusive of caddy tip. Gassan Panorama Golf club has recommended to tip their caddy from 300 Baht. You can give it directly to your caddy after the game.
Follower fee must be paid to the proshop, if you have non-golfers accompany into the course please inform us in the booking form.
The round-trip transfers of the package rates are based on the distance of your accommodation to the golf course. If you stay outside Chiang Mai city area, there might be the extra charge on the transfers.
Stay & Play Packages
2 Days / 1 Night Package
Package Rates
16 Feb 2023 – 31 Mar 2023
1 Golfer
2 Golfers
Superior Room (Maximum 2 persons)
Including breakfast *
฿3,700
฿5,500
1 night stay in a superior room at Gassan Panorama Golf club.
1 round of 18-holes at Gassan Panorama Golf club includes caddy fee (฿300) and golf cart fee (฿750) per golfer per stay.
3 Meals (Choose from A la carte Menu
Room Type
Room Type
Room Only (Including breakfast)
16 Feb 2023 – 31 Mar 2023
Superior Room (Maximum 2 persons)
฿1,900
Deluxe Room (Maximum 2 persons)
฿2,800